There are so many different types of cards that you can enjoy activities with – cards as common as the French-suited deck, with 52 cards and four suits, all the way to the uncommon Hanafuda cards. This article will tell you about all the different types of cards and what you can do with them.
French Suited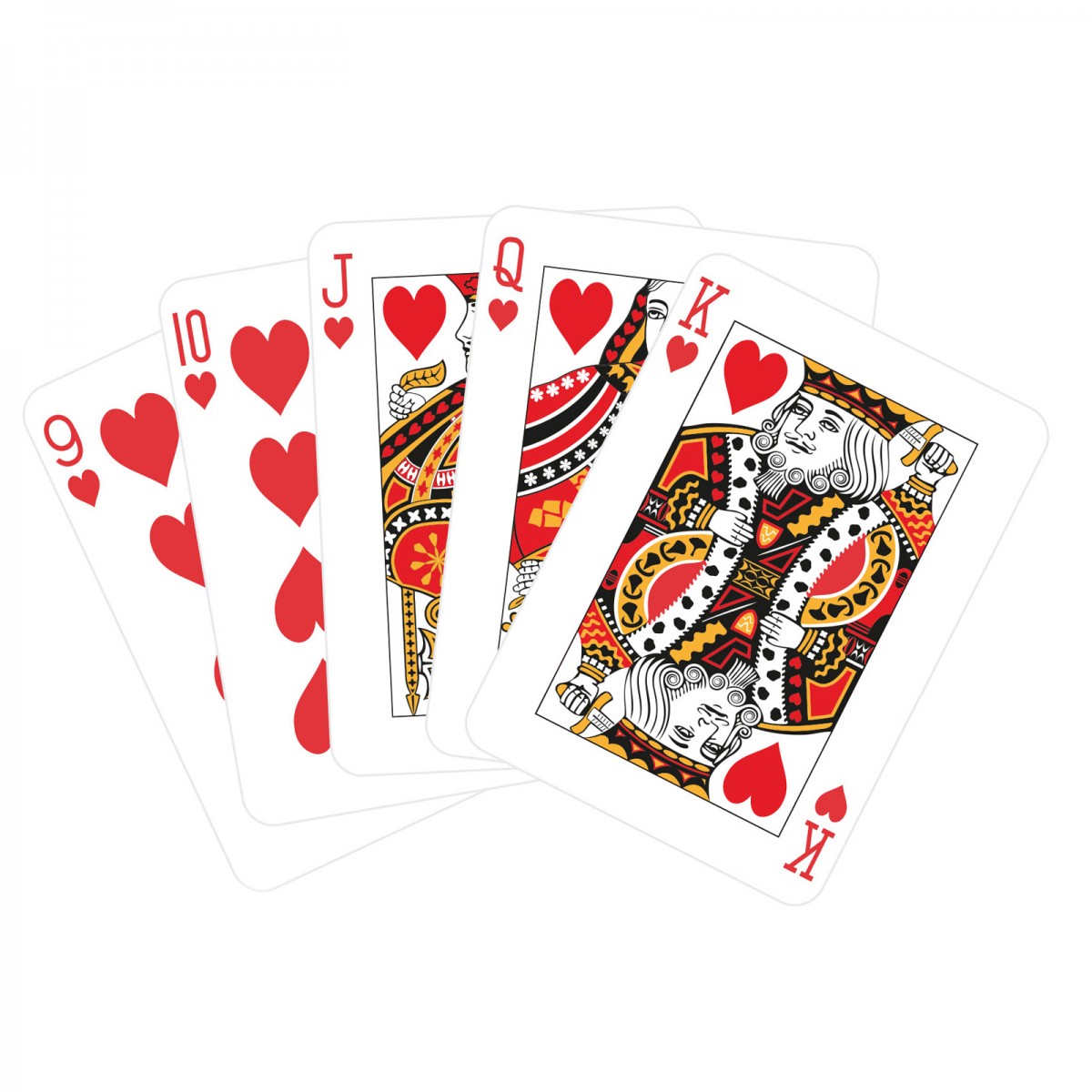 The French-suited deck consists of your normal 52 cards with the diamonds, spades, clubs, and hearts suits and the two jokers. These cards originated in France and have been used in most played games like Poker and Solitaire. You'll see these cards used in casinos and other places of gambling, along with their use for at home games. Examples would be games like Go Fish or Garbage. There are 13 ranks in the French Suit: Ace > King > Queen > Knight > 10 > 9 > 8 > 7 > 6 > 5 > 4 > 3 > 2. Examples of games include Poker, Garbage, Go Fish, Solitaire, Yolker, Cribbage, 500, and Blackjack.
German Suited

The German-suited deck consists of 36 cards with the acorns, leaves, hearts, and bells. Queens have been replaced by another male figure called Ober, and the Jack has been replaced by the Unter. Unlike the French suit, the ace is worth the most amount of points and is instead called the Deuce. Ranks of the German suit are as follows: Ace > King > Ober > Unter > Ten > 9 > 8 > 7 > 6. Examples of games played with the German suit are Bavarian Tarock, Tapp, Bauerntarock and Jass.
Swiss Suit
The Swiss-suited deck consists of almost the exact same cards as the German suit. With the exception that the leaves and hearts are now shields and roses. Another difference is that the 10 is represented as a banner. Otherwise this suit is pretty much the exact same as the German suit.
Spanish Suit
The Spanish-suited deck consists of 48 cards with
the swords, clubs, cups coins and two jokers. This suit is very similar to the French suit in its ranks and playing styles. Ranks of Spanish are as follows: Ace > King > Queen > Knight > 10 > 9 > 8 > 7 > 6 > 5 > 4 > 3 > 2. With this deck you can play every game you can play with your French suited deck.
Italian Suit
The Italian-suited deck contains 52 cards with the swords, batons, cups and coins. It is very similar to the full Spanish-suited pack but does have tens as pip cards. As with the Spanish and French suits, you can play the same games.

Ganjifa
The Gganjifa cards are associated with the countries of India and Persia and contain. They're hand painted, and there are many different designs. The suits vary, and they number by 4, 8, 10, 12, or more. The suits usually have 12 ranks, 10 regular cards, and 2 court cards. Certain decks can include more. These cards are special because they are small and circular, but some can be rectangular
Hanafuda
The Hanafuda are Japanese playing cards. These cards are small rectangles at about 2′ tall and 1′ wide. These cards are different from the suited cards in how they are suited by the 12 months of the year. From January to December the suits are Pine, Plum Blossom, Cherry Blossom, Wisteria, Iris, Peony, Bush Clover, Susuki Grass, Chrysanthemum, Maple, Willow, and Paulownia. They are also separated into four other suits called Hikari, Tane, Tanzaku, Kasu. These cards can be used in games like Koi-Koi, Hanafuda Solitare, Hana Awase, Hachi, and others.
These are some of the many different card suits in the world. If you're interested in more information, click the links attached to each article. If you're interested in trying one of these card games, you can order these cards on Amazon. An exception might be the Ganjifa cards since they are quite old. You will have to look a bit harder to find them.